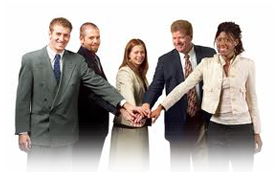 First One Capital is a full-service business equipment leasing company & commercial finance firm
offering a wide array of business finance tools in the US and Canada. In this current economic
environment, a relationship with the right financial partner can make all the difference in the world.
WB FINANCIAL employees are industry experts and give each and every customer the personal
attention they deserve. We are dedicated to providing the most comprehensive commercial
equipment leasing programs available in the market today. Our commercial financing programs
are available to accommodate equipment leasing requests from $5,000 to $30,000,000! Our funding
capabilities are second-to-none, and feature programs that allow us to approve ALL kinds of new and used equipment, across nearly every
industry imaginable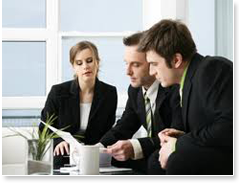 Our current economic environment has increased interest in leasing as companies explore options for
additional sources of capital interest. Vendor financing programs are for manufacturers, product resel
lers and distributors who want to offer point-of-sale financing solutions.
First One Capital works with manufacturers, resellers and distributors to set up turnkey financing
programs. These programs are tailored to meet the needs of your sales, financial and business
objectives.
Extend the range of services offered to your customers Increase
sales Control the sales process
Reduce collection time and outstanding accounts receivable
Non-cancelable lease (providing opportunities for upgrades,
maintenance, warranties, parts and supplies)
Increase customer loyalty and establish new relationships.
Programs Include:

Application Only to $100,000
Commercial Rates to $300,000 with 1 Years Financials
Commercial Rates to $1,000,000 with 3 Years Financials
"A" through "D" Credits
App Only Programs for Agricultural and Medical
Able to provide financing up to $2,000,000
100% Financing
Flexible terms
Easy to budget payments
Potential accounting and tax advantages
Preserve existing credit
Ability to bundle transactions
Keep up with latest technology, models and upgrades
Built in service and warranty offerings without additional costs
Here's What We Do!
First One Capital Leasing Direct Finance
Programs Include:
Application Only to $75,000
Minimum 2 Years Time in Business
FICO 650 + ( Will consider Lower Ficos – Case by Case )
Thin to Win Pricing
100% Prefunding Available
Risk Adjusted Pricing
Seasonal Payments
Generic Documents
Used Equipment / No Age Limits
National Coverage Including Alaska and Hawaii
Titled Vehicles
Software Only